Automatic T-shirt bag making machine is applied to manufacturing and printing the uncolored vest bags made of HDPE, LDPE roll film. It adopts PLC control, double step motor fixed length and the liquid crystal touch screen actual display to finish the feeding, sealing, cutting, punching holes and transporting only in one process. It is of high degree of automation and good economic result.
Automatic T-shirt bag making machine control by PLC,with two photocell,two lines,speed 150-250 piece per minute for one line.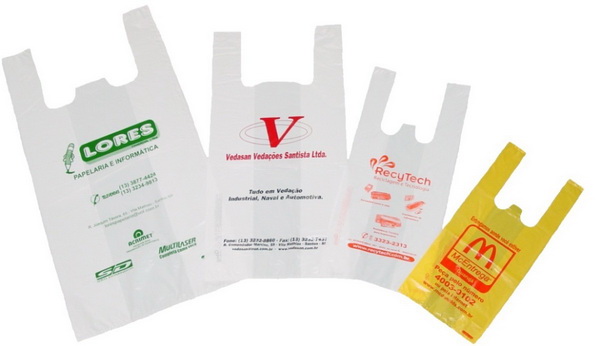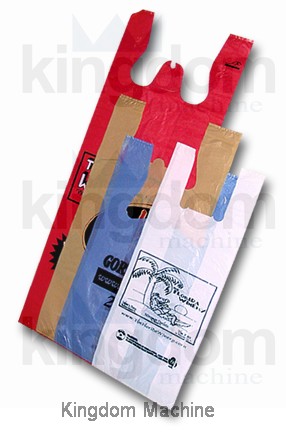 Main Technical Variables:
Model: DFHQ-350*2; DFHQ-450*2
Max. Bag-making width:300mm*2;400mm*2;
Max.Bag-making length:600mm;600mm;
Bag-making thickness:0.015-0.035mm;0.015-0.035mm;
Bag-making speed:140-200pcs/min*2;140-200pcs/min*2;
Air pressure:5kg/cm2;5kg/cm2;
Total Power:7kw;9kw;
Weight of machine:1400kg;1600kg;
Overall dimensions:6000*1400*1600mm;6000*1600*1600mm;
China Kingdom Machine Co., Ltd. Is a well established company in the manufacturing of a wide range of plastic bag machine including nylon film blowing machine,nylon plastic bag making machines,flexographic printing machine,rotogravure printing machine,stretch film machine,bubble film machine,recycle machine,straw making machine and other plastic machines.
"Kingdom" production team have over 15 years produce experience,most of our machines
export to Nigeria,south africa,iran,dubai,southamrica,Chlie,brazil,Colombia,
Argentina,Peru,Venezuela,Uruguay,Surinam,mexico,Egypt,iran,Isrel,bahrain,
Cyprus,Iraq,Jordan,Kuwait,Lebanon,Oman,Qata,Saudi Arabia,Syria,Turkey
and other parts of the world. "Kingdom" insists to make machines with simple design, guest first.
Mobile:0086-1358812663; 0086-13088651008;
Whatsapp/Viber/tango:+86-13958812663;
Tel.:0086-577-66881211; Fax:0086-577-66881311;
[email protected]; [email protected];
Skype:kingdombillwang
www.kingdommachine.com
Ruian Economic Zone,Wenzhou,China 325200